I have 3 style rules when going to a festival:
Play with your style, a festival is a great place to experiment, use bright colours, mix patterns…be creative.
Use accessories to make your outfit pop. I pile on the jewellery at a festival..my motto is: The more the merrier.
Be comfortable, you can still be stylish and comfortable, try your outfits on before you go, there's nothing worse than feeling self conscious all day.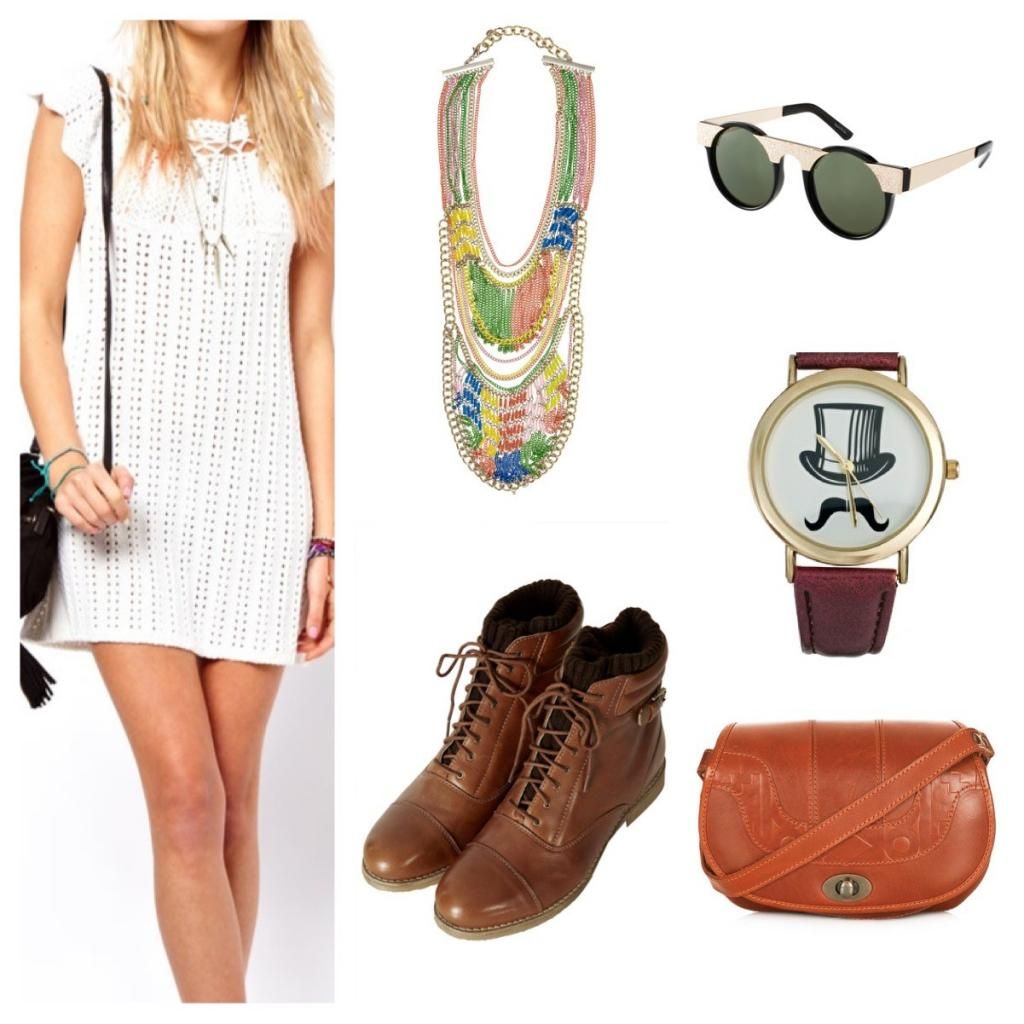 My first look is quite neutral, but I've made it stand out with the bib necklace. The dress really comfortable, because its so plain you really can add accessories. I love the boots, make sure you wear comfortable shoes; you'd be surprised how far you'll walk in a day at a festival. These sunglasses are amazing, I love the thick gold rim, sometimes I think round rims are hard to pull off but at a festival they work.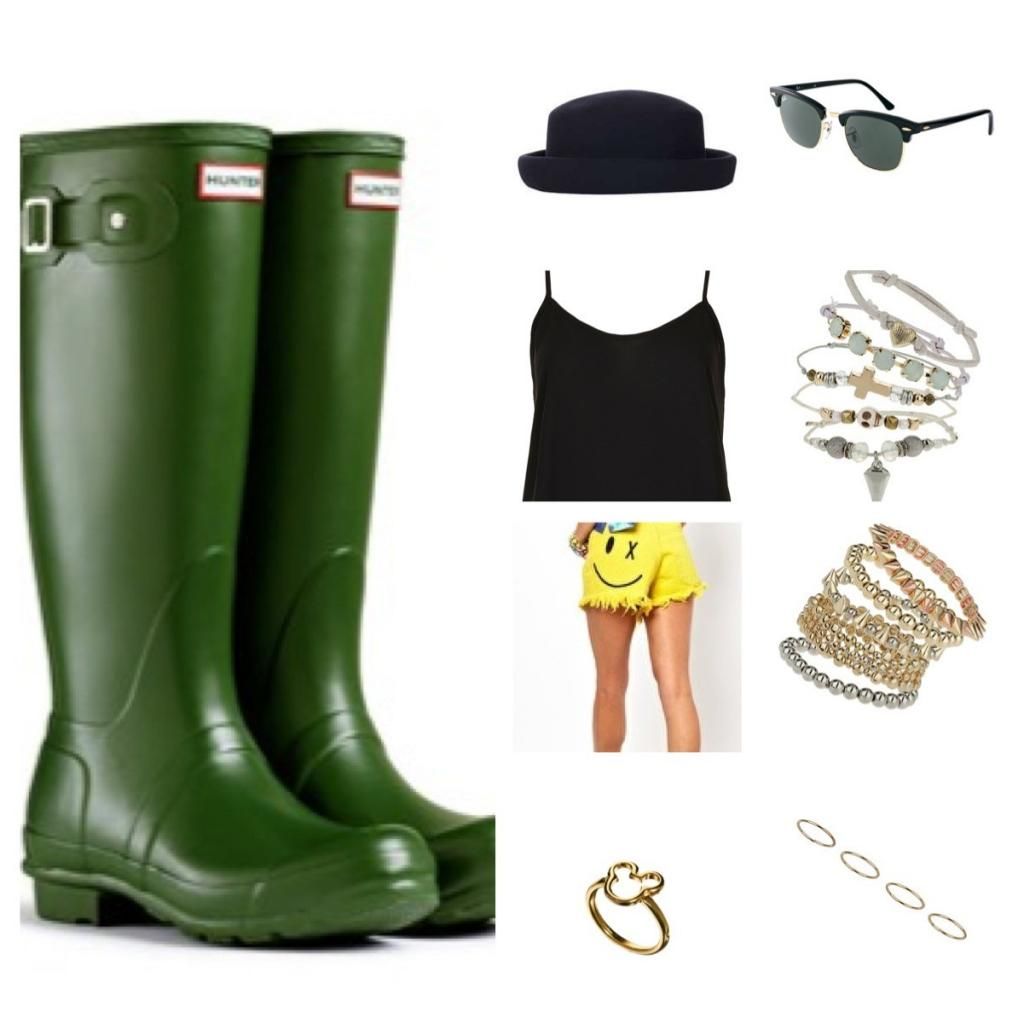 The key piece in my second look is the shorts. I fell in love with them, I've teamed them with a simple black cropped cami and again I would heavily accessorize this look, add lots of rings and bracelets to this outfit. I've also gone for traditional green wellies. I prefer green as I think they are classic, opt out of pink wellies this year, go for green and channel your inner Kate Moss.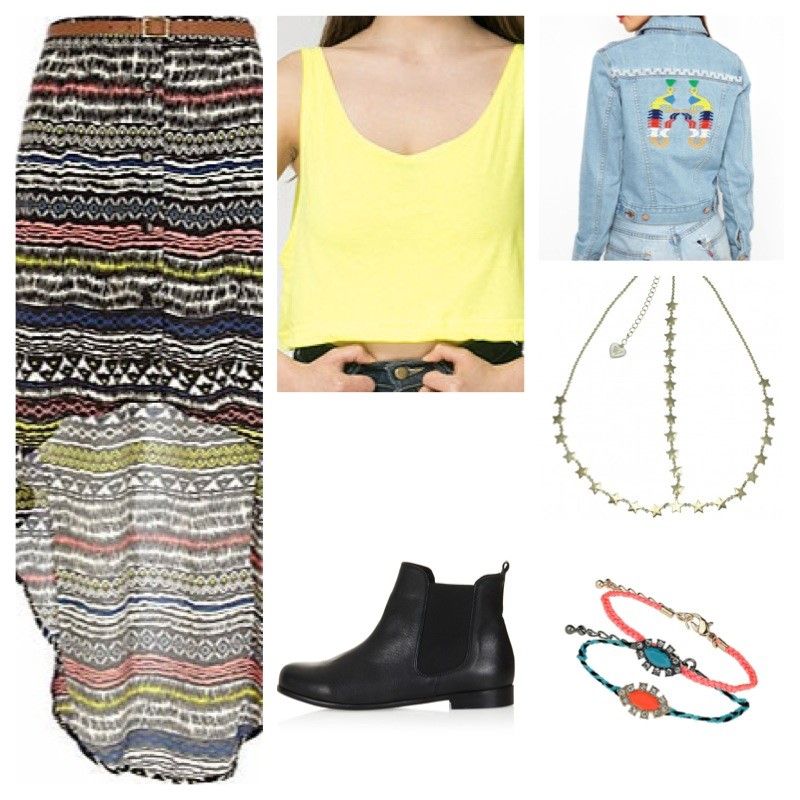 For my final look, I've chosen this patterned skirt, I love the Aztec print, again I would wear lots of rings and bracelets. I've added a star head piece with this look as I think they look so pretty, and it really goes with the floaty skirt. A jacket is always handy at a festival, with the weather being so unpredictable in the UK you can be boiling hot one minute and freezing cold the next, so tie the jacket round your waist and you have the best of both worlds.
I hope you like x